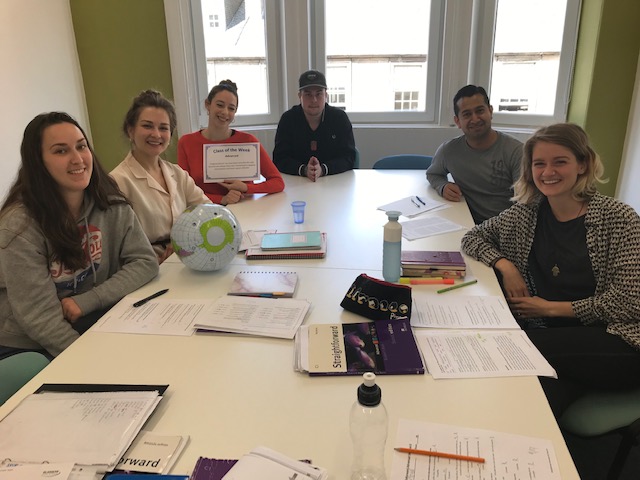 This week's Class of the Week is the Advanced Class!
They were nominated by their teacher, Jessie, as they always have very interesting and engaging conversations and have a great attitude.
The students in the advanced class this week were – Mohammad, Ayman, Lincoln Benjamin, Carmen, Tainara, Viktor, Olga and Molly.
Congratulations to them all!