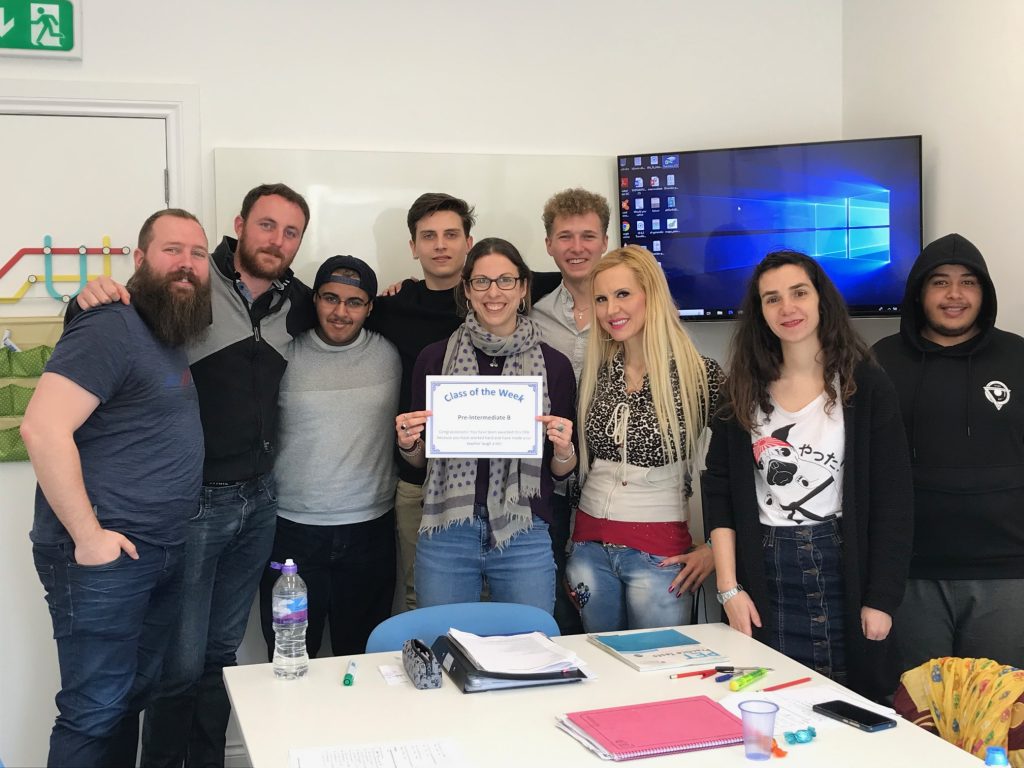 This week's class of the week is the Pre-Intermediate B class! Here some of them are pictured with their teacher, Jess.
Jess nominated them because they have worked hard and have made her laugh a lot this week!
The students in the class this week are Bayan, Tariq, Omar, Faisal, Diego, Tiziana, Antoine, Gerhard, Rosalia, Pascal and Miguel.