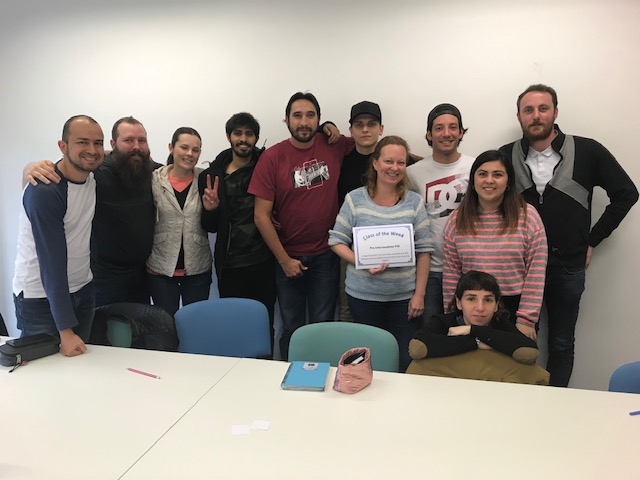 Our "class of the week" initiative is proving very popular with students and teachers alike! However, last week, it was an afternoon class that won the certificate, so we didn't have time to tell you. This means there will be two classes of the week this week, although one is from last week! We hope that all makes sense…
Anyway, the class that was chosen to be Class of the Week last week was the Pre-Intermediate PM class. Their teacher, Joanna, nominated them as they work really hard and really enjoy learning English. Congratulations to them all!
The students in the class last week were – Abdullah, Tariq, Maram, Faisal, Bdoor, Tahani, Diego, Rocio Cecelia, Valerio, Antoine, Rosalia Eugenia, Andres Mauricio, Pascal, Fabiana, Miguel Eduardo.