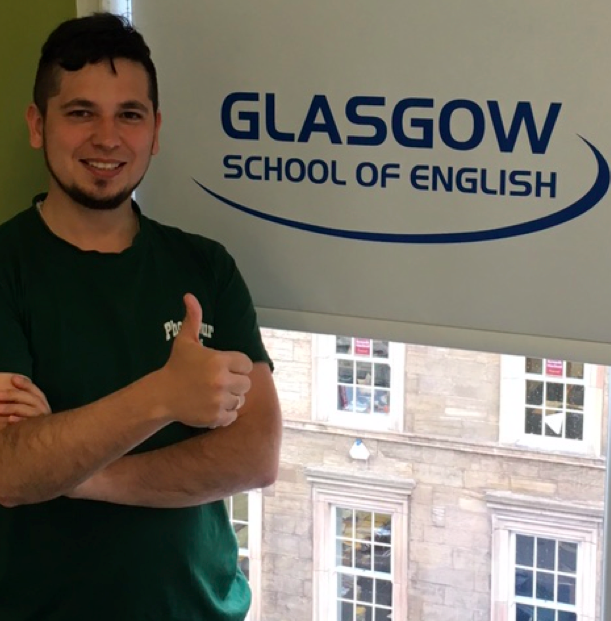 Sergei Koliaskin won a British Council competition to come to Glasgow School to improve his English language skills. He is from Chelyabinsk in the Ural Mountain region of Russia and he has been studying at Glasgow School of English for two weeks.  He kindly agreed to meet me recently to talk about his experience at the School and in Scotland.
We discussed what Russian people know about Scotland.  He said that one of his friends is studying Celtic history and I was amazed when he showed me photographs taken at a dancing school in Chelyabinsk with Russian girls dressed in Scottish tartan and about to enjoy some Scottish dancing!
Sergei told me that this is the first time he has visited Scotland.  He says, "Scotland is a nice place.  Glasgow is a wonderful city with a lot of green places – many nice parks and public spaces  – and the people are very friendly.
"The teachers are good and the lessons are interesting.  They give you more confidence in speaking and my English has improved. One other good thing is that there are people from all over the world studying here and you get to meet them and learn about their countries.  It's good to learn about different cultures."
Interview by Alastair Blair