We all know there are lots of great things about visiting another country to study English. Not only does your English improve, but you get to meet other people from all over the world and do and see lots of new things. One of the many things that our students tell us is how much they enjoy their trips to old castles, houses, museums and art galleries.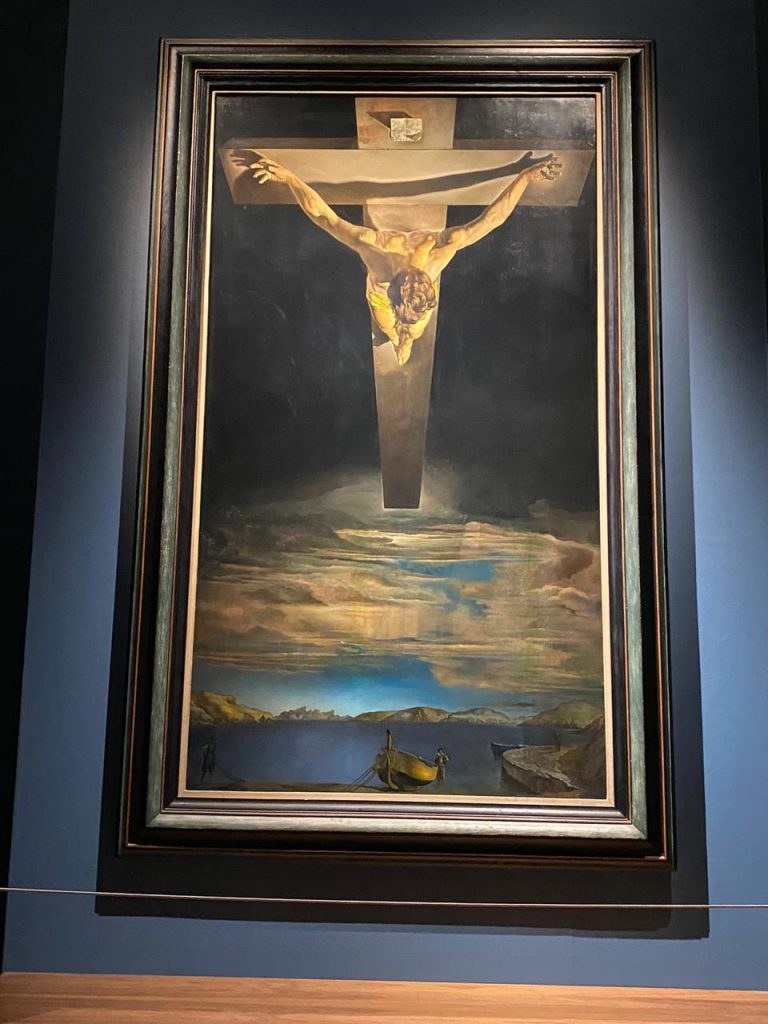 Anyone learning English in Scotland will almost certainly be based in either Glasgow or Edinburgh(that's why we have schools in each city!) and will, also almost certainly, visit the other city. They are less than an hour apart by train and each is totally different. But one thing you must see (apart from the Elephant House Café in Edinburgh, where JK Rowling began to write Harry Potter) is the painting that is probably the best-known and most famous work of art we have in Scotland.

The painting in question is by the famous Spanish surrealist artist, Salvador Dali. It's "Christ of St John of the Cross" and it's housed in the Kelvingrove Art Gallery and Museum in Glasgow. The photo here was taken by one of our students, on a recent trip to Kelvingrove.
Dali painted this in 1951 and it was bought by the City of Glasgow in 1952, despite opposition from many local people who thought the price of £8,200 was too high and the money would be better spent on Scottish artists. It is now worth at least £60million and Glasgow Council has turned down a bid of reputedly £80million from the Spanish government.