There is a BIG anniversary coming up soon!  Glasgow School of English will be 20 years old very soon.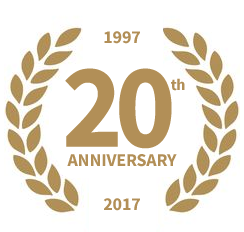 It was around this time, back in 1997, that our first students, who were from China, began their classes at Glasgow School.  Since then, we've grown into a truly international school, helping thousands of students from all around the world to improve their English language skills.  Every year, we teach hundreds of students and improve their English language skills and help them achieve their academic or career goals.
This year is special though, because, it's our 2oth anniversary and to celebrate we're holding a party in the School on  the 1st of September. If you are one of our current students, watch out in the School for more information.  If you are considering coming to study in Scotland, keep an eye on this blog, our Facebook page and our Twitter account for more information about what's going to happen!