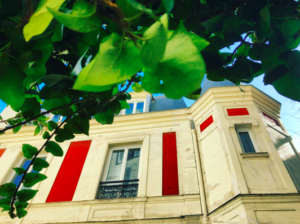 École Diagonale is a private High School in the 5th arrondissement in the heart of Paris, with its four buildings located within a very short walk from the historic and magnificent Jardins du Luxembourg. It is a school that strives to combine the exceptional artistic and sports talents of its students with a rigorous academic programme and very responsive follow-up by its dedicated professors.
In the distant 1990, the establishment Diagonale started as a small education centre for additional classes in various subjects to help students improve their academic scores at their respective schools.  Quite rapidly, with the innovative teaching approach and the amazing ambition of our Principal and school owner, Mr. Michel Naniche, the education centre became a French State-recognised High School in 2008. These past years, we are proud to announce our excellent results at the National Baccalauréat with up to 92 % success rating. While, our school tends to be flexible towards the students ranked at high national level in various sports in France, our teaching methods of constant availability for our students proves to be very effective and productive. Although it started as a small education structure, today, we have about 600 students aged 14 to 18 in our establishment, and we plan to expand and be able to accept 800 students, next autumn!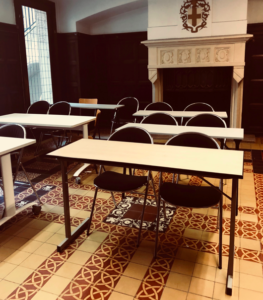 As the main English professor to our senior students, I have always been trying to develop international projects and ways of co-operation with other schools abroad which would be a beneficial and enriching experience and opportunity for our ambitious students. Therefore, as part of my personal efforts and with the tremendous support of Ecole Diagonale, I initiated and am currently working on the development of our first international agreement of cooperation with another group of schools, the Glasgow/Global Schools of English in Scotland, with its two centres in Glasgow and Edinburgh.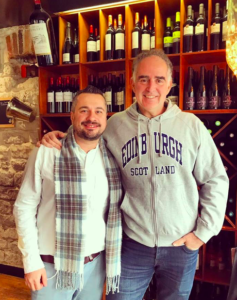 I have been a full time professor of English and Specialised English at Ecole Diagonale since 2011 and my personal international education background confirms my firm belief that language and international training are indispensable for any young person seeking to succeed personally and professionally. Since the age of 16, I have been travelling and studying abroad, earning my certificates and diplomas in foreign languages, international education, politics and international affairs, co-operation and development, cultural diplomacy and globalisation, which was crucial in my decision to teach my students to become well-rounded citizens of the world. Moreover, having done parts of my education in New York, Berlin, Bordeaux, Paris and southern Italy and Macedonia, I encourage my students strongly to travel, explore the world and study abroad in order to broaden their horizons.
Finally, I sincerely hope that this sister school arrangement with the Glasgow/Global Schools in Scotland will be an excellent asset and option for our students to visit Scotland, learn about the Scottish culture, while above all, they improve their English skills at very reasonable prices. As the person responsible for developing this collaboration, I will personally do my best to enhance this joint project between our two schools, for the benefit of our students and all our staff members.
Filip Zafirovski