Visiting a new country for the first time is always an exciting experience. For us, as two English language academics from Novosibirsk in Russia, it was particularly interesting as we were in Scotland to meet Andrew Lennox, the President of three schools of English, based in Glasgow and Edinburgh.
We arrived in Glasgow on 28th of January and stayed there for nearly a week, with various excursions to Edinburgh and other Scottish cities and also had time to travel around the beautiful countryside (it really is a very beautiful place). During our time in the city we were really taken by the warm welcome we received: everyone is very friendly and helpful.
On the 29th, we went with Andrew to Stirling University, to see the purpose-built campus (see picture below) where Hamilton School of English holds its summer programme for young learners.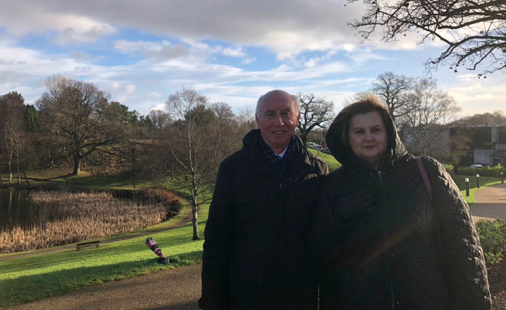 Close by Stirling University is the Wallace Monument, an impressive tower that celebrates William Wallace, the Scottish patriot who led the war of independence in the 13th century (he is the central figure in the movie Braveheart). We climbed the steps and from the top (see next photo) there is an amazing view of the surrounding countryside, including Stirling Castle (in the background on the lower ridge behind Andrew), which is also well worth a visit.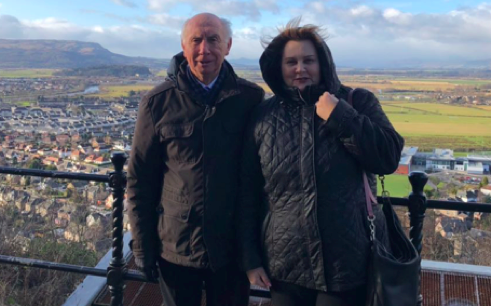 The next day we visited Glasgow School of English and then on the 31st we went to Edinburgh to view Global School of English (see next photo) where we met Duncan Fitzhowie, the Director of Studies.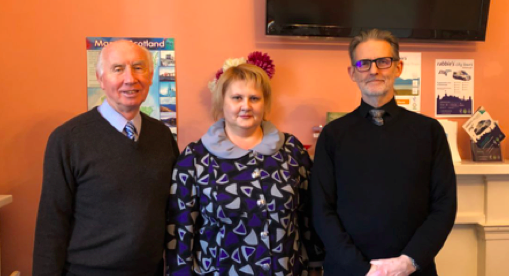 We were able to spend some time in a class in each School and were very impressed by the classrooms and the quality of teaching on offer. In both cities we went on "hop-on/off" tourist buses, which gave us a good idea of the range of buildings, museums, parks and other sites that are available for students to enjoy.
Finally, on our last day in Scotland we went to Oban, north of Glasgow on the west coast and also visited Loch Lomond and the countryside around it. It really is very scenic and it's no surprise that Scotland was last year voted the most beautiful country in the world.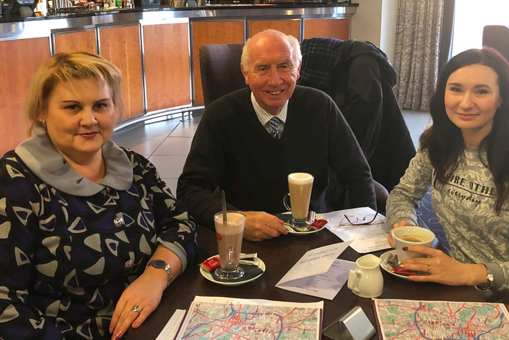 Throughout our stay we were very well looked after and had some lovely meals (see photo above!), with Andrew and a few of his colleagues. We took away an impression of a very safe and secure place where our students would feel at home and where they will be able to improve their English to a high standard.
Ekaterina Kostina,
Dean of the Faculty of Foreign Languages,
PhD, professor of the English Language Chair,
Novosibirsk State Pedagogical University.